Yesterday I had the day off and spent it with my mum. We had watched Masterchef a few nights before and had been inspired to try and pull off a Bombe Alaska (and we did). We decided to alter it slightly, the recipe on Masterchef was for coconut and cherry Bombe Alaska but we decided to do a Chocolate and Neapolitan Bombe. It turned out fantastically.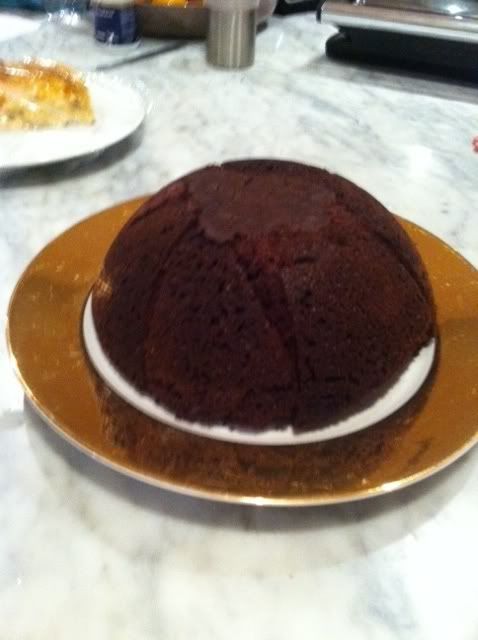 Pre-alaskification, better known as pre-meringue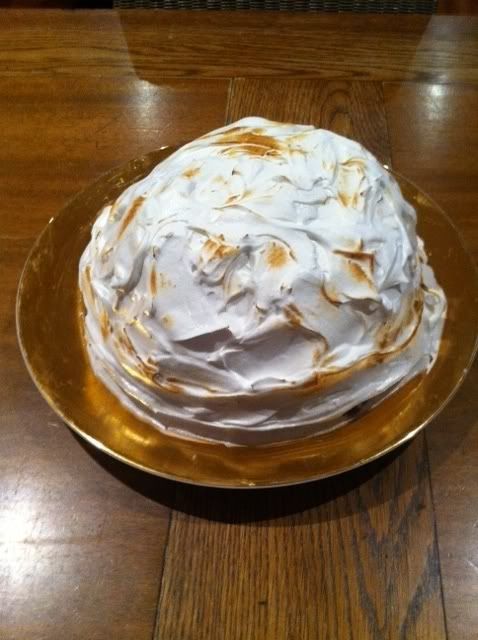 Post blow torch
Inside the bombe. Already devoured by 6 excitable guests.
After spending the day with mum and gathering all the ingredients we met up with my brothers to help one of them find a present for his girlfriend. While wandering around the shops I stumbled upon this gorgeous fur neckwarmer (or that's what I call it) and fell in love with it. My other brother saw how much I loved it and went back and got it for me as a surprise. So sweet!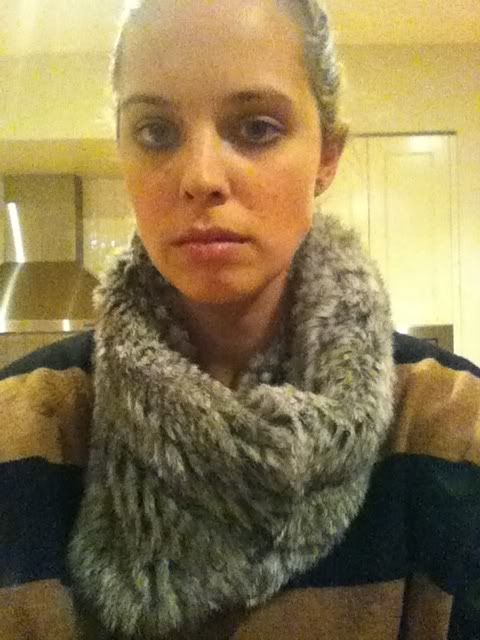 I absolutely love it. It is just so warm and cosy. Will be fantastic for the footy!